#1448 Updated
Detroit: Become Human

v20211117/Build 7662975 + Windows 7 Fix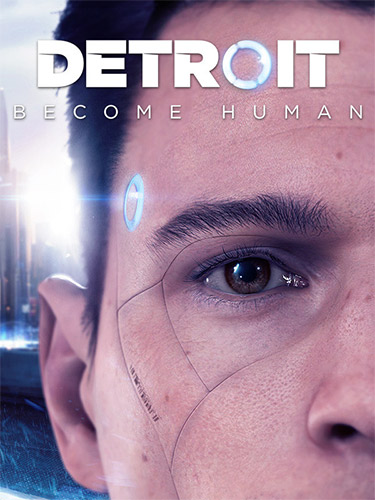 Genres/Tags: Adventure, Interactive movie, Third-person, 3D
Company: Quantic Dream
Languages: RUS/ENG/MULTI24
Original Size: 53.2 GB
Repack Size: from 22.1 GB [Selective Download]
Download Mirrors
Discussion and (possible) future updates on CS.RIN.RU thread
Screenshots (Click to enlarge)
Repack Features
Based on Detroit.Become.Human-CODEX ISO release: codex-detroit.become.human.iso (56,091,443,200 bytes)
Two updates: Detroit.Become.Human.Update.v20200805-CODEX (100 MB) and Detroit.Become.Human.Update.v20211117-CODEX (900 MB) installed over
Game version is Steam BuildID 7662975 from November 17, 2021
100% Lossless & MD5 Perfect: all files are identical to originals after installation (ONLY when you install the game with ALL components)
NOTHING ripped, NOTHING re-encoded
Selective Download feature: you may skip downloading and installing of voiceovers you don't need, credits & bonus videos
Significantly smaller archive size (compressed from cumulative 53.2 to 22.1~39.1 GB, depending on selected components)
Installation takes (one language, no bonus files): ~15 minutes on 8 threads CPU; ~25 minutes on 4 threads CPU; installing with more languages and bonus files will cost you another 5-25 minutes, depending on selected components
After-install integrity check so you could make sure that everything installed properly (ONLY when you install the game with ALL components)
HDD space after installation: 58.8 GB
Language can be changed in game settings
Repack uses XTool library by Razor12911
At least 2 GB of free RAM (inc. virtual) required for installing this repack
Use BES utility from "_Windows 7 Fix" folder to play on Windows 7 or on low-end machines on Windows 10/11
Backwards Compatibility
This repack is partially backwards compatible with my previous repack of Detroit.
You can rehash the following files to save up to 12 GB of traffic:
fg-02.bin
fg-03.bin
fg-optional-bonus-videos.bin
fg-optional-credits.bin
fg-optional-japanese-bonus-videos.bin
Game FAQ
Q: Well, the game works fine for me, but at the end at the final scene the game freezes and nothing happens after it!
A: You didn't install optional credits, what did you expect? They would start at that moment. Check "Selective Download" section for details.
Q: My game is very laggy, I have freezes, audio chops, mouse is not responding!
A: As I said above, the game is very demanding, so on low-end systems you have to use special tools like BES, which is located in "_Windows 7 Fix" folder after installation. Unpack it, run BES, run the game, select it's EXE in BES menu, click "Limit this" and set the limiter to -3% or -10%. Now you may play more smoothly. Please note, that you shouldn't use this tool if you have other CPU limiters (like Process Lasso) active. Disable them first.
Q: My game crashes on launch or doesn't start at all.
A: Many overlay applications like MSI Afterburner may be the reason for that. If you already have drivers/Vulkan updated, disable MSI AB and similar tools for them not to inject in the game process. Another reason may be your CPU, which might be too old. The game requires SSE 4.1 support, so AMD Phenoms, in example, are not supported.
Q: The game runs, but stucks at 98% of Shaders Generation
A: This also may be due to recent or too old drivers or outdated Vulkan Try the following: a) delete all files in game's ShaderCache folder. b) Rollback or update your video drivers. c) Make sure you have the latest Vulkan Runtime installed d) Run the game and keep fingers crossed that this time it will generate shaders properly